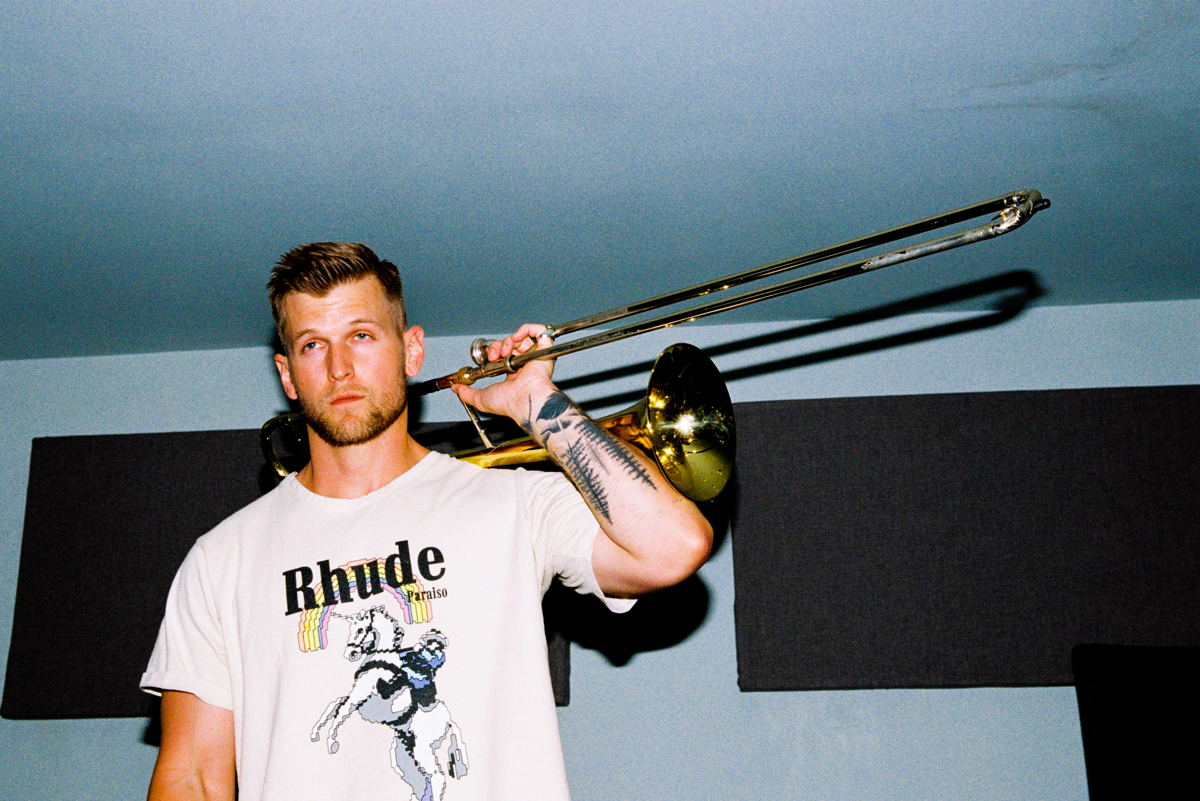 Alexander Lewis just dropped his long waited 6-track project – Red EP – and his signature trombone melodies still play a significant role with the addition of new production elements he incorporated. Lewis has been experimenting with Hip-Hop lately, and this new project that'll be the first in a series of color themed EPs is no exception. Trained ears can still trace back to Lewis' EDM roots from the implementation of elaborately designed risers and a grandiose song structure. Although Red EP isn't the first time that Lewis experimented with Hip-Hop, it still signifies the start of a new chapter in terms of Lewis' dedication and passion for producing in the style of this flexible genre that offers a lot of space for creativity.

Lewis decided to start off this cinematic experience with Soar, the latest single he released before the Red EP. Soar sets the mood for this epic journey with its theatrical and mysterious vibe. This climactic song is followed by Alexander the Great, a more enigmatic piece that offers insight on Lewis' train of thought. It is one of the more personal pieces on the album with a dynamic pad melody and a continuous transition from trap to a simple, more intimate Hip-Hop sub-genre. But the track that reflects the complete truth of Alexander Lewis would be Left U On Red feat. JNTHN STEIN. The two talented producers collaborated on this song to display Lewis' inner world through meticulously crafted sounds. The strings mainly function to make the piece more versatile but also warm and welcoming. The subtle implementation of string plucks make the song a more vibrant and lively one in comparison to a completely computer-generated track.

Lewis had the following to say about the Red EP:

"Red EP was a way for me go beyond the typical "trap trombone banger" and a way for me to dig even deeper with live instrumentation and blend it with electronic music. Red (being part 1 of a color series of EPs) is just another part of my musical influences and a way for me to showcase more depth in my music, not only as a producer but a composer and arranger. I wanted to give the listener a glimpse of what's to come with mixing trap and more live instrumentation and foreshadow something I've always dreamed about doing; performing live with a full orchestra."

Lewis' previous work Omni EP hinted a shift in the producer's style before, but Red EP makes this transition to Hip-Hop official. During this journey, Lewis also contributed on the production of some of Hip-Hop's greatest hits like Juice WRLD's banger Big and very recently he produced MAX's Acid Dreams feat. Felly which premiered on NYLON. He also produced for several other big names like Normani, Rita Ora, YBN Cordae and The Underachievers. Lewis doesn't forget about his Energy pals either as he's producing B.Anderson and William $'s upcoming albums.

You should definitely check out this epic project by clicking here or from the web player below.